Shows
EGELI GALLERY
12-4pm / 7-10pm Daily
www.egeligallery.com



Egeli Gallery represents shows features work by contemporary American Impressionists, including landscapes, still-lifes, figure paintings and portraits by nationally known artists Arthur Egeli, John Clayton, Stephen Griffin, Cedric Egeli, Margaret McWethy, Joanette Egeli, Lisa Egeli, Kevin McNamara, Ignat Ignatov, Shane Wolf, Eric Merrell, Charles Couper, Jerome Green, Kirk McBride, Bjorn Egeli, Sarah Wardell, Ada Ranor, Henry Hensche, Abigail McBride, Henrietta Dunn Mears and other artists from New England.




These artists have all received multiple national awards and have made their mark elsewhere, but have chosen to make Provincetown their summer workplace. They are realistic painters, with influence both from Impressionists Claude Monet, genre painter Winslow Homer and portrait painter, John Singer Sargent.



Egeli Gallery Exhibition Schedule
John Whorf
(1903 - 1959)
OLD PROVINCETOWN



Reception has past. It was Friday, July 29th, 2016. There are paintings from John Whorf still available.
Egeli Gallery presented the largest group of paintings, by the master, ever seen in Provincetown in one group. John Whorf was one of the most important painters in the early Provincetown art scene and his watercolors are sought after, world wide. John Whorf's grand-daughter, Amy McGuiggan, spoke about the life of her grandfather and her new book, "John Whorf Rediscoved"


John's biography - Collection examples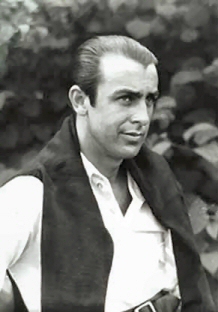 Egeli Gallery 382 Commercial St. / Provincetown, MA. 02657 / (508) 487-0044
Egeli Gallery Artists
Art in the Heart of Provincetown